Shopping Cart
Your Cart is Empty
There was an error with PayPal
Click here to try again
Thank you for your business!
You should be receiving an order confirmation from Paypal shortly.
Exit Shopping Cart
I Wanted to Fall Inlove with My Body Again! & I did!
Yes, friends, I've successfully shed 40 pounds since June 2011.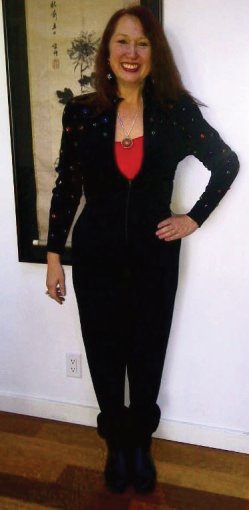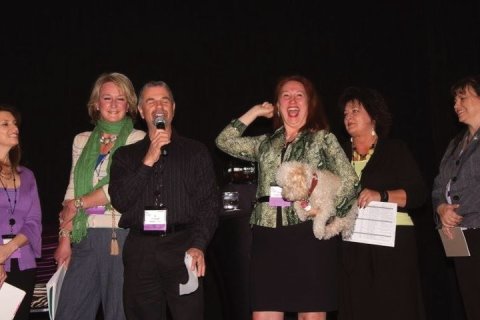 I found love when I was F-A-T!  Okay, so what I do for a living is help people fall in love, with themselves, their life, and their soulmate.  My super guy is in the photo here next to me. 
I did successfully, for years, find men who would love me for me, in spite of the extra pounds.  So there is something to be said for that.  I do believe you can find love at any weight/size.   But now, it was time for ME to Fall in Love with my Body ...maybe for the FIRST time.  You see, I remember being a size 10 before.  But when I was a 10, I didn't appreciate being a 10.  No, I wanted to be an 8 again.   But now, having gone from a 16 to a 14, to a 12, and now back to a 10 and putting on my designer clothes that I used to wear was a totally NEW experience.   What a high to put on my old 10's and look in the mirror and realize that I had turned back the clock.  That, I actually looked and FELT better in these clothes now than I had originally.  Woohoo!
I've learned so many things along the way to shedding these pounds that I will be writing in my blog for years.  What I want, is for you to join me in a quest to falling in love with yourself, your health, your life, your dreams.  Inspire me and let me inspire you because LIFE is way too short not to be the Star that you are.  xoxxo Susan Bradley 

/