Shopping Cart
Your Cart is Empty
There was an error with PayPal
Click here to try again
Thank you for your business!
You should be receiving an order confirmation from Paypal shortly.
Exit Shopping Cart
I Wanted to Fall Inlove with My Body Again! & I did!
Yes, friends, I've successfully shed 40 pounds since June 2011.
| | |
| --- | --- |
| Posted on February 9, 2012 at 10:44 AM | |
Thinner is different. I wrote a friend of mine, Leela, and told her that I had dropped 40 pounds. I was stunned to read her response: She said that she had never seen me as overweight.  I pondered that for a few minutes.  I never let my weight stop me but I am still experiencing the benefits of a slimmer body.  Who I am is the same, but different.  I can't and won't lie to myself or anyone else about this transformation or why I feel like its so worth it.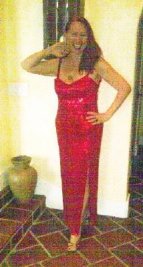 I look back at photos and think...wow...I didn't even realize how much larger I had gotten. Well, at the height or should I say WEIGHT of it all, I did on one level but I didn't let it stop me from being "me".  
I love getting used to this new size and shape and being in charge of it.  And now, I'm even thinner than when I posed for this red dress. 
Before this diet/reshaping experience, I never felt like I had any real say over what my body looked like in the shape department.  I was not in control.  Some other force was in control but not ME!  My body was just "my body" and it was going to do what it did.  Boy, was I ever giving my power away in that area.  And, I also used to struggle with finding enough or MAKING time for exercise.  Really to be more honest, it was about GIVING MYSELF THE GIFT of exercise.   It's not that I LOVE exercising but i do feel more "together" in my daily life if I do my tummy crunches and stretches.  It's more about self respect for me.  The crunches only take a few minutes.  It's not a big deal but they do make a difference.  How we move our body and treat our muscles on a daily basis does make a difference.   I think I even see the beginnings of a "6-pack"!

I am still getting to know the new me that was trapped under 20% more body weight.  Yes, I shed 20% of me or should I not call the fat, me? The extra fat or flab was NOT ME.

I really like this new me and how she feels in a size 10.  I especially love just going to the store and "knowing" that I can wear almost any style I want.  i give myself more permission to wear sassier clothes too.   There are more choices in clothing when you wear a 10 over a 16.

I dress up more often now instead of just wearing sweats.  As a result of accessorizing (even if I am only working at home), I feel better about myself and how my partner, Al sees me.  It seems to take less time to look good, or maybe that the breakthrough is in JUST TAKING/MAKING more time for myself.  I take more time for myself to prepare my yummy foods, do my own personal care, and dress.  i am making more time to take walks with my dog.  I've really turned the corner in taking better care of myself and I'm still getting everything done.  This journey has me NOT RUSH through my food experiences.  I play with and experiment with my food on a daily basis.  I eat way more vegetables and do find that if I eat fruit and veggies that I am way less likely to be sidetracked by some random candy bar.  Last night in the the supermarket...I looked at the candy bars.  I picked them up and read the wrappers.  Was this dangerous?  I noticed that almost EVERY candy bar was at least 200 calories.  I noticed that the smallest container of ice cream has "4" servings and I used to down one of those so easily.  4 servings is 1,000 calories.  WOW!  It's so easy to eat that much and not even blink. I did get sidetracked with some red licorice bits which are 109 cals for 9 pieces but if I only allow the sidetracking once or twice per week it's not so bad doing it with licorice. 

When I am hungry, I eat.  I don't feel guilty about eating anymore.  That's a HUGE freedom.  I used to starve myself and not lose any weight.  Now that my metabolism has been reset to this level and I weigh myself everyday, I "know" how much I can eat nearly intuitively now.  That is a real freedom that everyone should be able to get to.  When and if I decide to go from 158 to 138, I know that I can do it and will reset my "new normal" there too.  But,...i don't feel that I am "ready" to go there yet.  I am still getting to know the new me.  I am sassier in a size 10.  I move with a new ease.  Yes, it was so worth it to let go of 20% of me that wasn't needed.   The over all big picture of ALL of the benefits of my weight loss truly is challenging to put into words but I hope you take it on for yourself as well.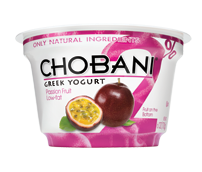 Just the mere victory over the past of no longer yo-yoing and dieting without seeing any results is so worth the time and energy.
Food is NOW my friend.  My GREEK Yogurt is my ice-cream replacement.  I am happy with that. And the Greek Yogurt (Fage or Chobani) 0% or 2%, can be flavored anyway that I want with my Stevia drops, cocoa nibs, coconut or whatever.  I can design my own "Ben and Jerry's" flavor without the yogurt making me crave more.  Ice cream eating somehow does make me crave more.  I am satisfied with the yogurt. 
Gotta go eat...having pears and strawberries today for my fruit.  YUM! 

Categories: THINNER REALLY IS BETTER than FATTER
/